Weatherford uses Chapter 11 restructuring to gain breathing room
15 de Mayo, 2019

/

7:00 am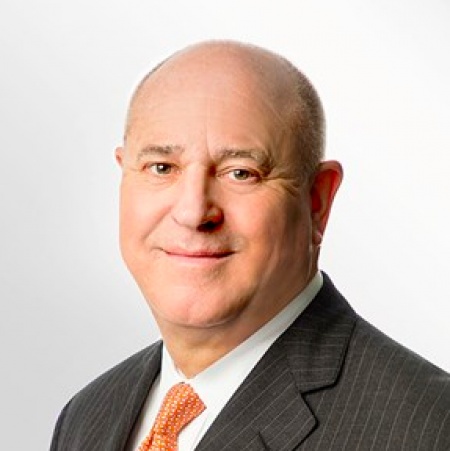 One of the world's largest oilfield services companies filed for Chapter 11 Bankruptcy protection on Friday, and the move may finally give Weatherford International plc enough room/time to turn around its struggling operations. The firm announced that it has executed a restructuring agreement with a group of senior noteholders that collectively holds 62% of the company's senior, unsecured notes. The proposed restructuring plan should significantly reduce the company's long-term debt and related interest costs, provide access to additional financing and establish a more sustainable capital structure.
Under the agreement's terms, Weatherford will be able to eliminate $5.8 billion of its $7.5-billion long-term debt. In exchange, the restructured Swiss company will have to relinquish 99% of its stock to the unsecured noteholders. The deal also gives the company access to $1.75 billion in new loans and credit. At its peak, Weatherford was valued at more than $50 billion, with 67,000 employees at the beginning of 2014. Now, the firm has roughly 26,500 employees working in 80 nations, including seven locations in Texas, of which four are in Houston.
Weatherford President and CEO Mark McCollum has endeavored to turn around the company's performance, but it has been a continual struggle. After losing $245 million in first-quarter 2018, the company had high hopes that it would ride an E&P industry rebound to a much-better performance in 2019. This has not happened, exacerbated by a laundry list of factors, including a plateauing of shale activity in the U.S.; weak upstream conditions in Canada; weather-related disruptions in the U.S., Western Europe and Russia; and an unfavorable financial environment in Argentina. Accordingly, Weatherford posted a $481-million loss in first-quarter 2019.
Meanwhile, the company's stock has tanked, and has traded below $1.00/share since Nov. 13. Thus, in December, the New York Stock Exchange sent a delisting warning to Weatherford, giving the firm six months to improve its stock performance. Accordingly, two weeks before the restructuring announcement, Weatherford sent out a ballot to shareholders, asking them to approve what is called a "reverse stock split," whereby a 1-for-20 ratio would be used to reduce the number of company shares from slightly more than 1 billion to just 50 million. This would increase the value of the remaining stock and hopefully avoid a delisting. Yet, as a result of the restructuring filing on Friday, the struggling company's shares plunged 61% to $0.14/share.
McCollum tried to put the best face possible on the situation, in the firm's announcement on Friday. "During the past year, we have been executing a company-wide transformation to fundamentally improve the way we operate our business, and to strengthen Weatherford for the long run," said McCollum. "Despite the challenging market dynamics our industry continues to face, we believe that our transformation strategy, which is designed to improve our execution capabilities, lower our cost structure and create efficiency to allow us to better price our products and services, will position Weatherford for long-term success."
"However," continued McCollum, "we still face a high level of debt that affects our ability to make investments in our company and implement further elements of our transformation plan. We are pleased that our noteholders recognize the long-term value Weatherford can create with an improved balance sheet, as we work to achieve the full potential of our business transformation. We expect that the new capital structure will allow us to continue to capitalize on our momentum and build a truly integrated service company, with sustainable profitability and long-term growth potential."
Business as usual. The restructuring agreement envisions that the company will continue operating its businesses and facilities without disruption to its customers, vendors, partners or employees, and that all trade claims against the company (whether arising prior to, or after, the commencement of the Chapter 11 cases) will be paid in full, in the ordinary course of business.

"I would like to thank all of our valued employees, customers, vendors and partners for their ongoing commitment and support," added McCollum. We are taking these actions to ensure we can do an even better job of meeting our commitments to all of our key stakeholders by creating the strongest Weatherford possible. We do not anticipate any operational disruptions as a result of this announcement. Our customers, partners, employees and vendors should not experience any changes in the way we do business, and we expect their experience will improve after a restructuring is complete. We expect a restructuring will provide us with improved liquidity and greater financial stability and flexibility to make investments, to enhance our platform while we continue to invest in the resources necessary for our business to grow. We are confident that these steps will allow us to continue our transformation journey and position Weatherford for long-term success."

Lazard is acting as financial advisor for the company; Latham & Watkins, LLP as legal counsel; and Alvarez & Marsal as restructuring advisor. Evercore is acting as financial advisor for the Ad Hoc Noteholder Group, and Akin Gump Strauss Hauer & Feld LLP is the group's legal counsel.
Financial restructuring terms. The transaction results in pro forma net leverage, at or below 2.7x at year-end 2019. The company's business plan implies significant free cash flow generation under the new capital structure, resulting in reduction of net leverage to 1.8x in 2020 and 1.2x in 2021.

Weatherford expects to implement the restructuring agreement through a "pre-packaged" Chapter 11 process and expects to file U.S. Chapter 11 and Irish examinership proceedings (collectively, the "cases"). As part of this process, Weatherford intends to continue engaging in discussions with, and begin soliciting votes from, its creditors in connection with a proposed Plan of Reorganization prior to filing.

Under terms of the restructuring agreement, the company's unsecured noteholders would exchange approximately $7.4 billion of senior unsecured notes for approximately 99% of the equity in the company and $1.25 billion of new tranche B senior unsecured notes.

The restructuring agreement expects that Weatherford will receive commitments for approximately $1.75 billion in the form of debtor-in-possession (DIP) financing, comprised of an approximately $1.0 billion DIP term loan that would be fully backstopped by certain members of the Ad Hoc Noteholder Group and an undrawn $750 million revolving credit facility provided by certain of Weatherford's bank lenders, which would be available as part of the Chapter 11 process and be led by Citigroup, subject to conditions to be agreed.

The restructuring agreement also contemplates a commitment of up to $1.25 billion in new tranche A senior unsecured notes, backstopped by certain members of the Ad Hoc Noteholder Group, that would be funded at emergence to repay the DIP financing, pre-petition revolving credit debt, case costs, and to recapitalize the Company at exit.

Pro forma for the transaction, the company would have up to $2.50 billion in total funded debt, which could be reduced, based on several factors at exit. The size of the Tranche A Notes issuance can be adjusted downward by the company, based on expected cash needs at exit and could result in a smaller issuance than the $1.25 billion Tranche A Notes backstopped by certain members of the Ad Hoc Group of Noteholders. Additionally, up to $500 million of the $1.25 billion of Tranche B Notes can, at the discretion of individual holders prior to emergence, be converted to equity at the midpoint of the chapter 11 plan equity value.

Based on $2.50 billion of funded debt at emergence and year-end expected cash of approximately $500 million, $750 million and $1.18 billion in 2019, 2020 and 2021, the Company forecasts net leverage of 2.7x, 1.8x and 1.2x, respectively.
Fuente: https://www.worldoil.com/news/2019/5/13/weatherford-uses-chapter-11-restructuring-to-gain-breathing-room
Etiquetas
Publicado por OIL CHANNEL
Somos un medio de comunicación para la Industria Oil&Gas y del Sector Energético.
Noticias relacionadas