This is the effect of the oil rebound in shale drilling
27 de Enero, 2019

/

5:00 pm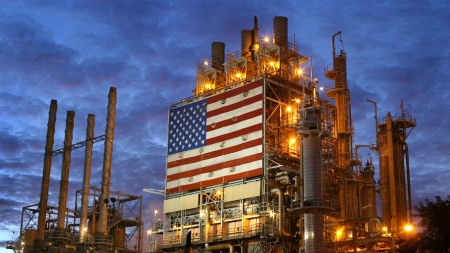 NEW YORK (Bloomberg) -- Oil explorers expanded drilling in U.S. fields for the first time this year as rising crude prices buoyed optimism.
The number of rigs targeting oil in the country rose by 10 this week to 862, according to data released Friday by oilfield-services provider Baker Hughes. The hike only partially reversed the worst setback for American exploration in almost three years.
Crude has climbed about 25% since Christmas Eve, restoring some confidence among management teams and wildcatters rattled by a steep, fourth-quarter collapse. Halliburton Co., the world's biggest fracker, earlier this week forecast a modest increase in demand for its services during the current quarter, although the Houston-based company warned it probably won't be able to raise its prices.
"As our customer budgets reload in the first quarter, they are going back to work," Halliburton CEO Jeff Miller told analysts and investors during a Jan. 22 conference call. "Despite a slow start, 2019 will be another year where we continue to build the foundation for a longer-term recovery."
The oil rig count in the Permian basin, the U.S.'s biggest shale play, rose by 3 this week after falling by 7 the week prior.
By Bloomberg
Find it in worldoil.com
Link: https://www.worldoil.com/news/2019/1/25/shale-drilling-expands-first-time-this-year-as-oil-rebounds
Etiquetas
Publicado por Juan Esteban Jaramillo Velez
Estudiante de Ingeniera de Petróleos de la Facultad de Minas de la Universidad Nacional de Colombia, sede Medellín. Presidente del European Association of Geoscientists and Engineers UNALMED Student Chapter.
Noticias relacionadas