Saudi Arabia To Cut Oil Exports By 1 Million Bpd Next Month
10 de Diciembre, 2018

/

5:00 pm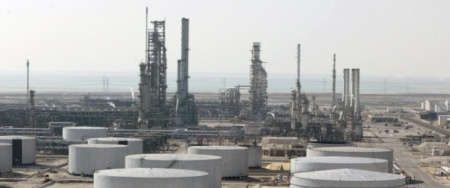 Saudi Arabia could reduce its daily crude oil shipments abroad by as much as 1 million barrels next month, Reuters reports, quoting unnamed sources close to Riyadh. According to them, the move would be motivated by weaker demand due to seasonal patterns in consumption and Saudi Arabia's commitment to the new production cut agreed last week in Vienna.
In total, the sources said, Riyadh will likely export an average 7.3 million bpd in January. This compares with less than 8 million bpd this month, also a decline from November, when the Kingdom exported 8.3 million bpd.
Saudi Arabia will once again shoulder the greatest burden of the OPEC-wide cuts, cutting 500,000 bpd from its December production levels, which stand at an average 10.7 million bpd, the same as in October. The cartel and its partners agreed to cut production from October levels, by 2.5 percent for every OPEC member besides Libya, Iran, and Venezuela.
Saudi Arabia pumped a record-high of over 11 million bpd in November, after in June, the Kingdom agreed with Russia and other OPEC members to start increasing production again as Brent soared over US$80 a barrel to the disgruntlement of large importers such as India and the United States.
In exports, Saudi Arabia's hit their highest in 20 months in September, according to data by the Joint Organisations Data Initiative (JODI) database, which collects self-reported oil figures from 114 countries. The Kingdom's production in early November probably hit the highest on record, on the back of high customer requests made in early October when the market feared a hefty loss of Iranian supply last month.
Over September, October and November, however, Riyadh gradually cut shipments to the United States in a bid to prop up fast-falling prices. This month the cuts will continue, globally, due to weak seasonal demand.

By Irina Slav for Oilprice.com
Fuente: https://oilprice.com/Energy/Crude-Oil/Saudi-Arabia-To-Cut-Oil-Exports-By-1-Million-Bpd-Next-Month.html
Etiquetas
Publicado por José Daniel Tordecilla Blanco
Periodista OIL Channel: Estudiante de Ingeniera de Petróleos de la Facultad de Minas de la Universidad Nacional de Colombia, sede Medellín. Vice Presidente de European Association of Geoscientists and Engineers y ACIPET, UNALMED student chapters.
Noticias relacionadas